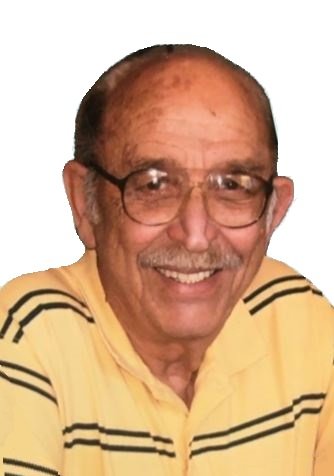 Obituary of Jimmy R. Crumb
Jimmy R. "Jim" Crumb, age 84, passed away on Sunday, May 19, 2019, in Ardmore, Okla. Memorial services will be held at 10:30 am, Friday, May 24, 2019, at Griffin ~ Hillcrest Funeral Home of Ardmore, Okla., with Pastor Joey Lansdale officiating.
Jim was born on March 7, 1935, in Hickory, Okla., to Lewis and Faye (Bradley) Crumb. He was raised by his grandmother Ida Bradley. Jim enjoyed sharing stories of his childhood spent with his grandmother. His career included The Chickasaw Nation, Johnston Memorial Hospital of Tishomingo, Okla., and Mercy Health Ardmore all as a Laboratory Technician. Jim loved spending time with his family and more importantly his grandchildren. The word "step" was not in his vocabulary when it came to loving his children or grandchildren. In his spare time he enjoyed fishing, woodworking and an occasional glass of Weller. Jim had an ear for fine music. If it was not the Eagles, Bee Gees, Aretha Franklin or some Barry White than it wasn't worth having in his opinion. He could sure educate you on some Hall and Oats as well. Jim's soft spokenness and kindness will be missed by many. He is the only man that could say so much with just a single hand motion. His last few years in his words were his, Shangri-La. (A remote beautiful imaginary place where life approaches perfection.) He enjoyed watching the wildlife, kids at play, the horses, and of course his coffee!
He was preceded in death by his mother, Fay (Bradley) Higgins and father, Lewis Crumb, granddaughter, Sherry Reynolds, and sister, Lo Etta Yaden.
Jim is survived by his wife, Ruth Crumb, of the home in Ardmore, sons: Donny Crumb of Chickasha, Okla., Jimmy Owens of Tishomingo, Okla., and Clinton Alsup of Terral, Okla., and daughters: Anita Ehles of Ada, Okla., Gayla Owens of Madill, Okla., Melissa Woolly, and husband, Brice Woolly, of Ardmore, Okla., and Carin Reynolds of Henrietta, TX. Fifteen grandchildren: Jamie Ehles, Julie Ehles, Bradley Ehles, James Owens, John Owens, Nathan Owens, Sarah Owens, Marley Owens, Heather Debusk, Alex Woolly, Aftyn Woolly, Arli Woolly, Quinn Alsup, Lisa Adkinson, and Josh Burkhalter, and twelve great-grandchildren.
In Lieu of Flowers please make contribution to Heroes with Hope of Southern Oklahoma,
16 E ST SW #103, Ardmore, OK 73401, (580) 319-8571.
Memorial Service
10:30 am
Friday, May 24, 2019
The Chapel at Griffin~Hillcrest
1610 C St. SE
Ardmore, Oklahoma, United States
580-226-5556