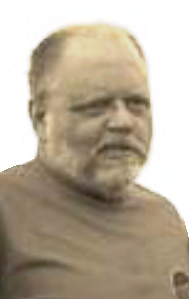 Obituary of David Wayne Williams
David Wayne Williams, age 60, passed away on January 9, 2019, at Tecumseh, Okla.
Memorial services will be held at 2:00 PM, Wednesday, January 16, 2019, in The Chapel at Griffin~Hillcrest at Ardmore, Okla. Cremation under the direction of Hillcrest Crematory of Ardmore.
David was born on July 8, 1958, to Edwin Clyde Williams and Donna Rae (Wilson) Williams, at Ardmore, Okla. David married Miss Sandra Townsend on March 15, 1985, in Del City, Okla. He lived in Ardmore most of his life. He was a Collaboration Technician for Aircrafts. David enjoyed going to the lake.
He was preceded in death by his mother, Donna Williams, wife, Sandra Williams, and half brother, Clint Walter Williams.
David is survived by his father, Edwin Williams, of Bossier City, Louisiana., two sons, Chris Williams, and wife, Sarah, and Matthew Williams, all of Ardmore, brother, Edwin Chuck Williams and half brother, Michael Chadwick Williams of Bossier City, Louisiana.