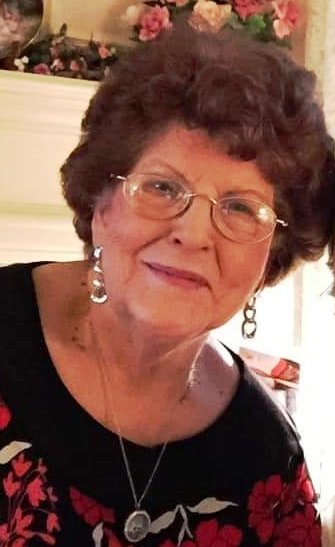 Obituary of Gloria Goddard
Gloria Jo (Chappell) Goddard, age 87, passed away on Sunday, January 6, 2019, in Houston, Texas. Graveside services will be held at 2:00 PM, Monday, January 14, 2019, at Hillcrest Memorial Park, Ardmore, Okla.
Gloria was born on October 4, 1931, to Herman "Peewee" and Vera Chappell, in Vivian, Louisiana. She graduated from Wilson High School in Wilson, Okla. Gloria married William Goddard on April 30, 1948, at Gainesville, Texas. She worked for Sears for about 20 years before retiring. Gloria has been an active member of Bear Creek Baptist Church in Houston, Texas for 22 years.
She was preceded in death by her parents, husband in 2016, and one brother, James Chappell.
Gloria is survived by her son, Michael Goddard, and wife, Linda, of Prague, Okla. and their children, Michael II, Michelle, Mitchell, and Matthew, son, David Goddard, and wife, Vickie, of Houston, Texas, and their children, Cameron and Kristin, and eleven great-grandchildren.
Condolences may be left at www.griffinhillcrest.com.