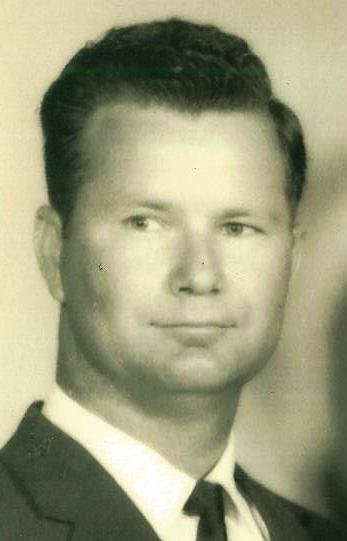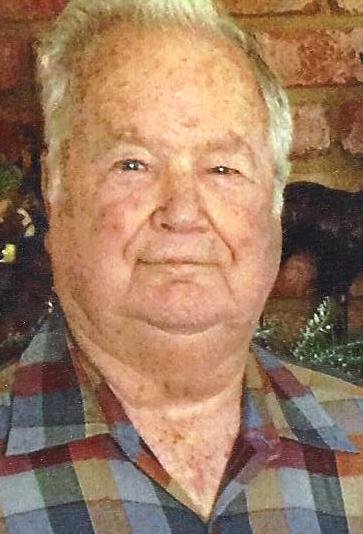 Obituary of Haskell Moore
Haskell Lloyd Moore, age 91, passed away on Thursday, November 22, 2018, at Ardmore, Okla. Funeral services will be held at 10:30 am, Monday, November 26, 2018, in The Chapel at Griffin ~ Hillcrest Funeral Home. Interment to follow in Hillcrest Memorial Park, Ardmore, Okla.
Haskell was born on November 5, 1927, at Baum, Okla., to Ira Moore and Ollie (Groomer) Moore. He attended Springer Schools until the tenth grade and went on to be a graduate of Ardmore High School. Haskell served his country in the U.S. Army with the 117th Military Police Company in Alaska. He was awarded the World War II Victory Medal before receiving an honorable discharge in 1948. He married Opal Sue Daniel on December 26, 1948, in Gainesville, Texas. The couple moved to Odessa, Texas, to find work and Haskell started working for a company making redwood oil field tanks for ten years. In 1958, he took a position with El Paso Oil Field Products in Odessa as an operator for the refinery. Haskell retired from El Paso Oil after 34 years. He had a good work ethic and even with his full-time job, he was always filling his time with projects of building tile walls and buildings for others. After his retirement 37 years ago, he and Opal moved back to his hometown of Ardmore, Okla. In his youth, he was an avid bird hunter, loving to hunt quail and dove. While in Odessa, he was a member of several bowling leagues. In his retirement, he was a bargain hunter and a collector of many things. Haskell was a person with a big heart and he loved to help many people without anyone's knowledge.
He was preceded in death by his parents, sister, Aleta Joyce Moore, and brother, G.E. Moore.
Haskell is survived by his wife of almost 70 years, Opal. Daughter, Carolyn Sue Barnett, of Odessa, Texas. His sons: Gary Lloyd Moore of Cushing, Okla., and David Haskell Moore of Ardmore. Two grandchildren: Sean Paul Eckel and Amy Tennille Russell and husband, Joseph. Five great- grandchildren: Austin Eckel, Garett Eckel, Brook Eckel, Brylee Russell, and Brenner Russell. Two brothers: Terry Lee Moore and wife, Shirley, of Ardmore, and Bobbie Ray Moore and wife, Sandra, of Odessa.
Condolences may be left at www.griffinhillcrest.com