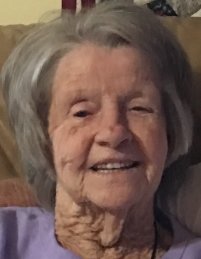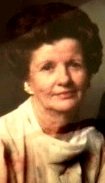 Obituary of Agnes Aljean Adams
Agnes Aljean "Jean" Adams, age 90, passed away on Wednesday, October 24, 2018, in Watonga, Okla. Funeral arrangements have been entrusted to Griffin-Hillcrest Funeral Home of Ardmore, Okla., with a graveside service to be held at a later date.
Jean was born to Arthur Marion and Agnes (Bell Strange) Reed at Ardmore, Okla. She was born on February 25, 1928, and attended Ardmore Schools. Jean married Harvey "Shorty" Adams, Sr., on April 10, 1943, in Ardmore, Okla. She was a former member of VFW Auxiliary and enjoyed ceramics and cooking. Jean loved her family and was never one to not give an opinion. She had patiently waited since 2004 to join Shorty. Their wishes were to be cremated and to combine their ashes so that they would be together forever in this next journey.
She was preceded in death by her parents, husband of 62 years, Harvey "Shorty" Adams Sr., two brothers: Arthur Jr. and John Daniel, three sisters: Frances, Shirlene, and Liz, grandson, Cory Don Christensen, great-granddaughter, Brianna Parker, and great-grandson, Jake Adams.
Jean is survived by three sons: Harvey Adams Jr. of Dickinson, TX, James Adams, and wife, Millie, of Edmond, Okla., and Cecil Adams, and wife, Karen, of Santa Fe, TX, two daughters: Sherry Christensen, and husband, Gordon, of Thomas, Okla., and Martha Halford, and husband, Gary, of Rogers, Ark. Ten grandchildren and nineteen great-grandchildren, four great-great-grandchildren, and a host of relatives and friends.
The family of Jean Adams request that in lieu of flowers that donations be made in her name to the charity of your choice.