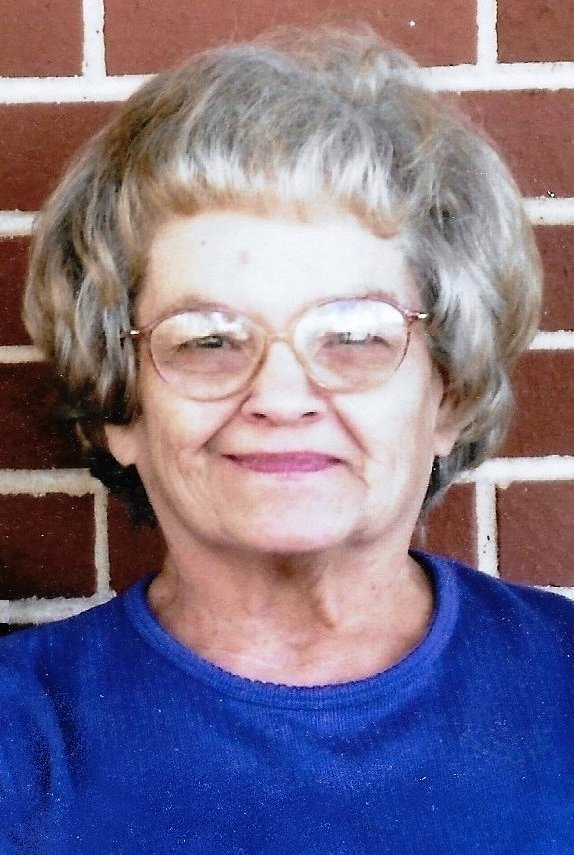 Obituary of Frances Lee Wilson
Frances Lee Wilson, age 86, passed away on Friday, October 19, 2018, in Ardmore, Okla. Graveside services will be held at 2:00 pm, Thursday, October 25, 2018, at Blackwell Cemetery, Blackwell, Okla.
Frances was born on December 15, 1931, in Blackwell, Okla., to Vernon Lee Rowe and Myrtle (Curtis) Rowe. She attended and graduated from Blackwell Schools. Frances married Merle Dwayne Wilson on November 22, 1950. The couple spent the early part of their marriage in Blackwell, Okla., where she worked at the local Glass Plant. In 1969, the family moved to Ardmore and then to Lone Grove, Okla., in 1975. Frances worked as a hostess at the Little Brown Cottage in Ardmore. She owned Pastabilities for a time in Ardmore. Frances and Merle loved to perform for their church family Merle would accompany her on his guitar while she would sing. Frances will be remembered for her skill as a songwriter and for her writing ability. She loved to travel on the bus trips to Branson, Missouri, and her favorite show to attend there was the Andy Williams Show.
She was preceded in death by her parents, her husband, Merle, son, Mark Lane Wilson, brother, George Rowe, and two sisters: LaVerne Rowe Wilson and Ollie Mae Rowe Sloan Crawford.
Frances is survived by her three daughters: Vickie Lynn Watson of Dallas Texas, Terri Denise Watson and husband, Gerald, of Austin, Texas, and Brenda Elaine Dunham and husband, Daniel S., of Carrollton, Texas. One son, Jeffrey Merle Wilson and wife, Stacy, of Lone Grove, Okla. Eight grandchildren and three great-grandchildren. Two sisters: Dorothy Fauchier of Blackwell, Okla., and Pauline Cheney of Hill City, Kansas, and a host of family and friends.
Visitation will be held at Roberts and Son Funeral Home in Blackwell, Okla. at 10:00 am until 12:30 pm, Thursday, October 25, 2018.