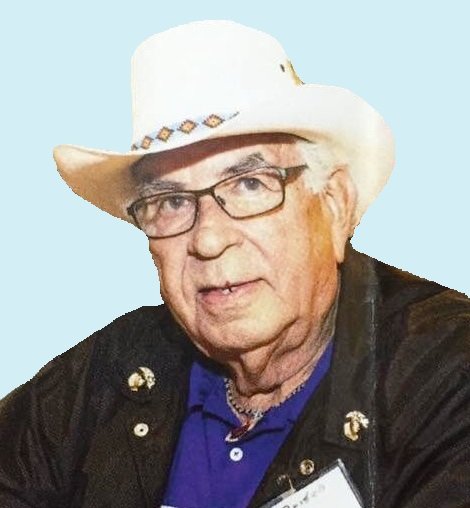 Obituary of Billy Brisco
Billy C. Brisco, age 80, passed away on Friday, September 28, 2018, in Ardmore, Okla. Graveside services will be held at 1:00 pm, on Friday, Oct 5, 2018, at Wolf City Cemetery, Wolf, Okla. Cremation under the direction of Griffin ~ Hillcrest Funeral Home, of Ardmore.
Billy was born on August 6, 1938, in Oklahoma City, Okla., to Floyd George Brisco and Iona Isabel (Moore) Brisco. His family moved to Letha, Okla., where he attended Bowlegs Schools. Billy enlisted in the US Marine Corps and served stateside in California. After receiving his honorable discharge, he returned to Blackwell, Okla. Billy moved to Dallas, where he met and married Donna Coppedge Small. The couple was married in April of 1963. Amy, their only child was born in 1964. Billy moved to Tampa, Florida where he began working in the auto sales industry and became a trainer of salesman for Cadillac - Ford Lincoln dealerships.. He simultaneously went into business with his brothers: Jack, Gerald, and Gene. They began the Brisco Brothers Body Shop. Their shop achieved international acclaim. He was member of the Shriners. In 2004, Billy moved to Ardmore. He enjoyed watching Nascar when given the chance. An avid golfer, he also loved watching his grandchildren play sports.
He was preceded in death by his parents, and one brother, Jack Brisco.
Billy is survived by his daughter, Amy Duggan, and her husband, Cary, of Denton, Texas. Four grandchildren: Timothy Duggan, Melanie Duggan, Bradley Duggan, and Alyssa Duggan, all of Denton. Two brothers: Gene Brisco and wife, Helga, and Gerald Brisco and wife, Barbara, all of Florida. Two sisters: Shirley Murch and husband, Walt, of California, and Sharon Spencer and husband, David, of Florida, and his beloved nieces and nephews.
Serving as honorary bearers will be: Timothy Duggan, Bradley Duggan, Cary Duggan, Barry Brisco, David Spencer, Gerald Brisco, Gene Brisco, and Joe Mull.
Condolences may be left at www.griffinhillcrest.com.