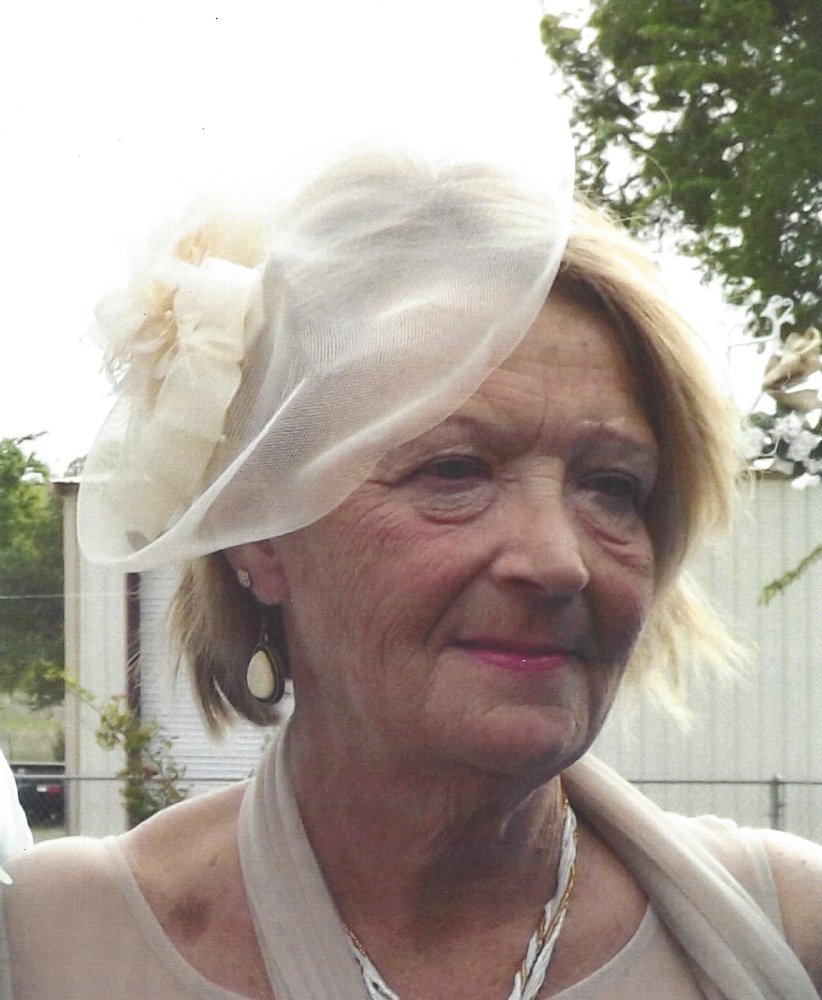 Obituary of Carolyn Sue Collins
Carolyn Sue Collins, age 62, passed away on August 15, 2018, in Ardmore, Okla.
Graveside services will be held at 10:30 AM, Saturday, August 18, 2018, at Provence Cemetery with Minister Matt Benedict officiating.
Carolyn was born on March 29, 1956, in Ardmore, Okla., to CR Jones and Alice (Miller) Jones. She graduated from Dickson High School and then attended Cosumnes River College in Elk Grove, CA. Carolyn was co-owner and office manager for Rockey Collins Construction Inc. for 5 years. She married Rockey Collins on April 15, 2016, in Ardmore, Okla. Carolyn was an avid gardener and would spend as much time as she could with her flowers and birds. She loved spending time with her grandchildren and family and making jewelry.
She was preceded in death by her parents, two grandchildren: Ashley Johnson and Quana Johnson, brother, Rickey Jones, and sister, Barbara Andrews.
Carolyn is survived by her husband, Rockey Collins, two children: Michael Johnson and wife, Christie, and Shannon Johnson and wife, Emily, eight grandchildren: Takoda Johnson, John Johnson, Amber Hemminger, Curtis Hemminger, Kaylee Johnson, Lillian Johnson, Joshua Johnson and Layla Johnson, three sisters: Donna Jones, Debbie Martin and husband, Rickey, and Gayla Clements and husband, Kenny Ned.
Visitation will be held from 6:00 pm until 8:00 pm, Friday, August 17, 2018, at Griffin~Hillcrest.