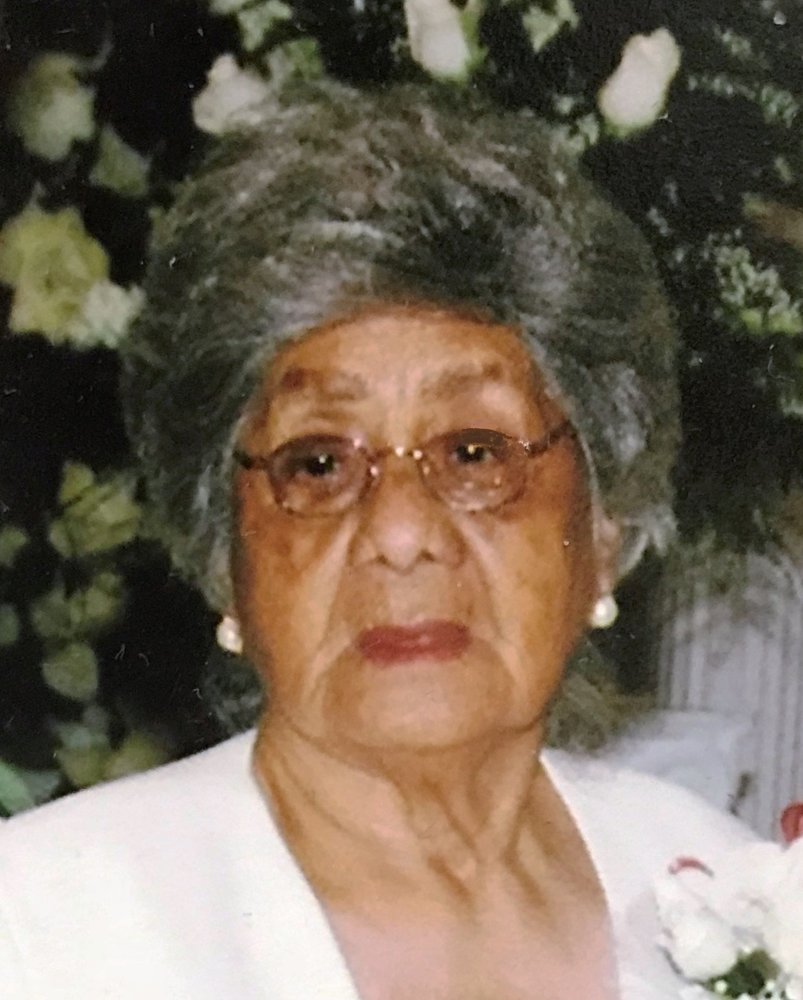 Obituary of Sylvania Padilla
Sylvania "Alice" Padilla passed away surrounded by her family at the age of 94 years old in Carrollton, Texas, on Thursday, August 9, 2018. Funeral services will be held at 2:00 pm, Tuesday, August 14, 2018 in The Chapel at Griffin ~ Hillcrest Funeral Home of Ardmore, Okla. Interment to follow in McAlister Cemetery, Ardmore.
Sylvania was born July 26, 1924, to Will and Susie (Cooper) Shoemaker at Overbrook, Okla. She married John Padilla in 1940 in Dallas, Texas. From this marriage came six daughters. She will be remembered for her love of gardening and yard work. A good host always cooking for family and friends, an avid Dallas sports fan. But, when it came Texas OU weekend she was a whole hearted OU fan. She received her greatest joy while spending time with her grandkids and great-grandkids. Sylvania was a grandmother to many and will be dearly missed by all.
She was preceded in death by her parents, daughter, Dolores Rodriguez, grandson Vincent Marquez, and her five brothers and sisters.
Sylvania is survived by five daughters: Mary Duran, Vera Marquez, Sylvia Cantu, Rebecca Saucedo, and Antonia Maldonado, sixteen grandchildren, thirty-one great-grandchildren, six great-great-grandchildren, and host of family and friends.
Serving as pallbearers will be her grandsons.
Prayer services will be held on Monday evening, from 6:00 pm until 8:00 pm, at Griffin ~ Hillcrest.