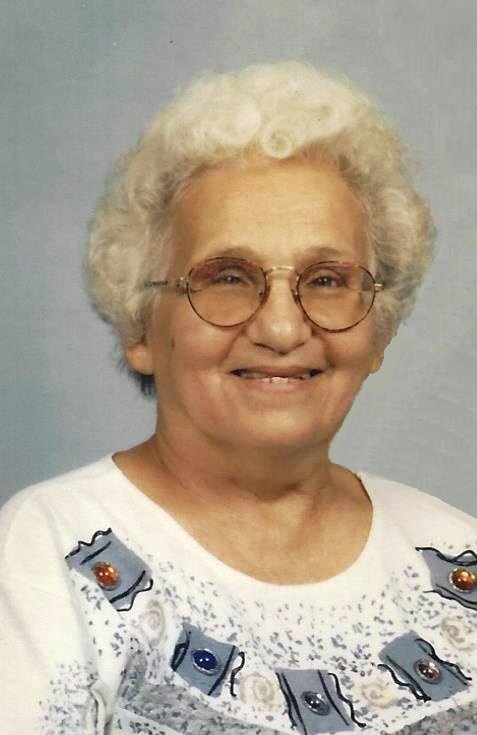 Obituary of MoRene Meine
MoRene Meine, age 78, passed away on August 4, 2018, in Ardmore, Okla. Funeral services will be held at 10:30 AM, Wednesday, August 8, 2018, in The Chapel at Griffin~Hillcrest with Pastor Bruce Kirby Officiating. Private interment to follow at Provence Cemetery.
MoRene was born on February 7, 1940, to J.B. Osburn and Hattie B. Thompson (Mabry) Osburn in Tulsa, Okla. On June 27, 1969, she married John Edward Meine in Wilson, OK. They moved to Ardmore where they lived until John's death on February 25, 2010.
She was preceded in death by her parents, husband, John Meine, three brothers, Frank Mabry, Buddy Mabry and Tinker Mabry and wife Lavada, sister, Ladean Mabry and one Aunt Grace Hamm.
MoRene is survived by two sons, Earl Ray McCourt, of Enid, Okla., and Robert McCourt and family, two daughters, Cheryl Martinez and Sweetie of Ardmore, Okla., Linda Martin and family of Gene Autry, Okla., one sister, France Womack of Visalia, Ca., one brother, Kenneth Mabry, of Ardmore, Okla., nine grandchildren and eleven great-grandchildren.
Pallbearers will be; Jason Day, Calvin Jeffcoat, Jim Michael, Mike Steele and Harry Marris.
Visitation will be held from 6:00 pm until 8:00 pm, Tuesday, August 7, 2018, at Griffin~Hillcrest.