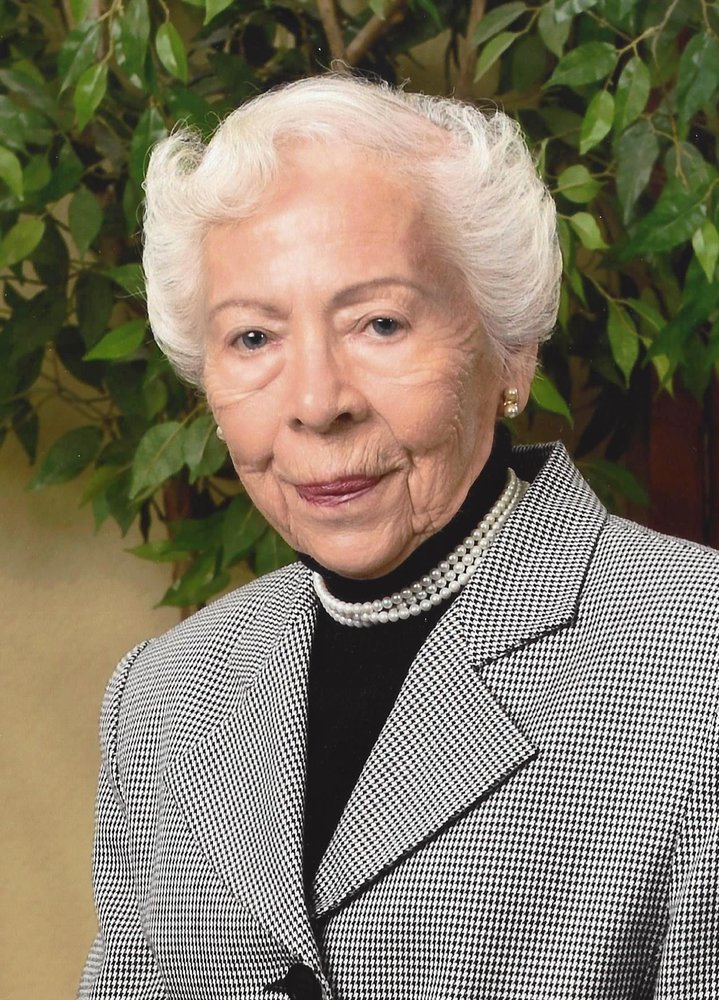 Obituary of Margie Follis
Margie Francis " " Penny" Follis, age 88, passed away on July 26, 2018, in Ardmore, Okla. Funeral services will be held at 10:00 AM, Monday, July 30, 2018, in The Chapel at Griffin~Hillcrest with the Reverend Randal Richards officiating. Private entombment to follow in Hillcrest Mausoleum.
Margie was born in Duncan, Okla. on October 21, 1929, to John Penny and Pearl Bernice (Chisholm) Penny. The first fifteen years of her life she spent living in the Oklahoma and Texas oil fields. She went to ten different schools, the last two years of high school were spent at Fox, Okla. She graduated from Fox Schools in 1947. She moved to Ardmore and went to work for the Southwestern Bell Telephone Company. She met Bill Follis in January,1948; they were married in the First United Methodist Church on October 23, 1948. The couple enjoyed 62 years together before Bill's passing in 2010.
Margie worked for Southwestern Bell as a switchboard operator, and then took a leave of absence so she could raise their daughter Penny. In 1981 Margie opened the Colonnade Cafe in the Colston building for thirteen years. She loved the people and didn't mind the work; it was what she always wanted to do. She retired in 1994 to be with her husband Bill. Margie enjoyed going to the mall, walking and then going to McDonald's to drink coffee. She was a volunteer for the First United Methodist Church clothes closet for ten years.
She was preceded in death by her parents, infant daughter, Karen Renea, two sisters; Fern Phillips, and Elizabeth Seagroves. Two brothers; Bill Penny, and Allen Penny.
Margie is survived by her daughter, Penny Holley and husband James, granddaughter, Jamie Holley, one great-granddaughter, Kennedy all of Ardmore, Okla. Two sister-in-laws; Glenna Follis-Staggs, and Patsy Follis.
A visitation will be held from 6:00 pm until 8:00 pm, Sunday, July 29, 2018, at Griffin~Hillcrest.