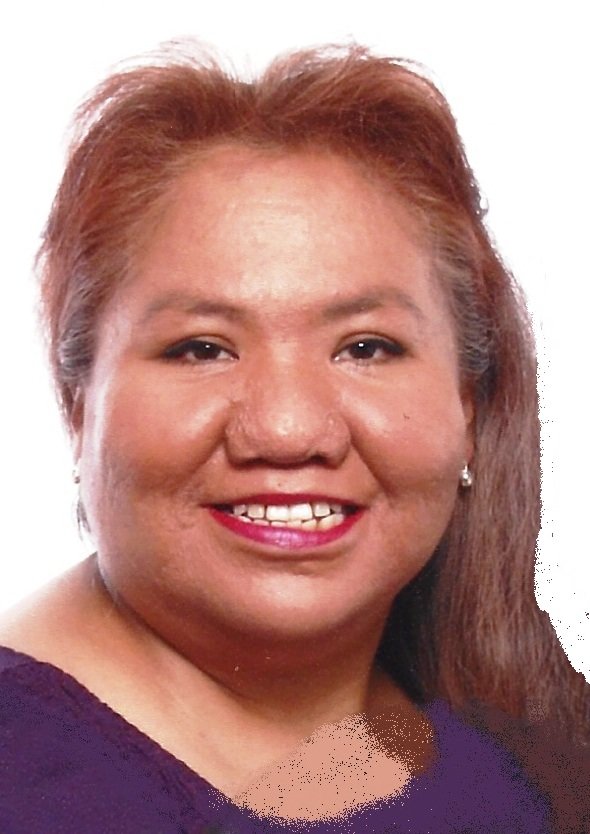 Obituary of Tracy Janine Garcia
Tracy Janine Garcia, age 52, passed away on May 10, 2018, in Ardmore, Okla. Funeral services will be held at 2:00 pm, Tuesday, May 15, 2018, in The Chapel in Griffin~Hillcrest with The Reverend Vincent Baptiste officiating. Cremation services to follow under the direction of Griffin ~ Hillcrest of Ardmore, Okla.
Tracy was born on July 12, 1965 to Lonzo Baptiste and Gloria Sue (Ensharkey) Baptiste in Lawton, Okla. Tracy played piano in the Baptiste Family Band. The family sang and played gospel throughout the years. She graduated from high school at Tulsa Central High School in 1983. Tracy went on to attend Bryan Institute in Tulsa, Okla,. for Dental Hygiene training. She went to work for Indian Health Care and Resource Center in Tulsa, Okla., for many years. Tracy married Pedro Garcia Gracia on January 12, 1999, in Broken Arrow, Okla. Working for Braum's as an Assistant Manager and later took a position with the Tulsa Country Club as part of the kitchen staff. She became a homemaker caring for her family. In 2006, her husband passed away and she moved to Ardmore to be close to the support of her family. She took various positions in housekeeping throughout the Ardmore community and most recently at the Hilton Inn.
She was preceded in death by her parents, husband, Pedro Garcia Garcia, one brother, William Victor Baptiste, and two sisters: Leona Carol and Victoria Baptiste.
Tracy is survived by her son, Tynen Garcia, and daughter, Thalia Garcia, two sisters: Luleda Rose West and husband, Dana, of Concho, Okla., and JoAnna Gail Cantley and husband, Ambus, of Ardmore, Okla., and numerous nieces and nephews, great-nieces and great-nephews. Two aunts: Stella Baptiste and Myrtle Chotkey.
Visitation will be held from 6:00 pm until 8:00 pm, Monday evening, May 14, 2018, at The Chapel in Griffin ~ Hillcrest.
Condolences may be left at www.griffinhillcrest.com.