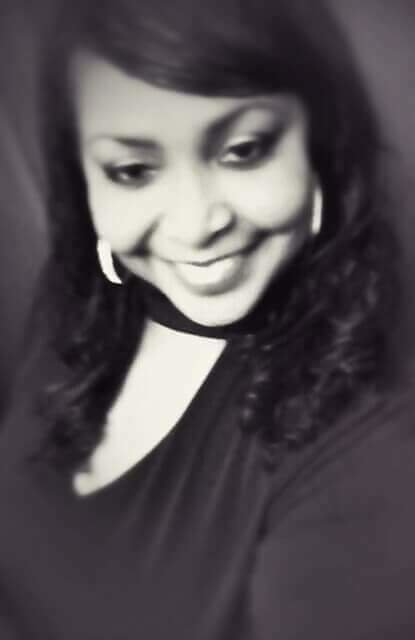 Obituary of Sharon Scott
Sharon Elaine Scott, age 50, passed away on Tuesday, November 21, 2017, in Ardmore, Okla. Funeral services will be held at 11:30 am, Wednesday, November 29, 2017, at Emmanuel Baptist Church of Ardmore, with Pastor Joseph Thomas officiating. Interment to follow at Jehovah Cemetery, Milo, Okla.
Sharon was born on December 16, 1966, to Zeno Scott and Esterine (Stevenson) Scott at Milo, Okla. At an early age, Sharon received Christ as a member of St. Paul Baptist Church, of Milo, where she sang in the choir. She played basketball at Graham High School and graduated with the Class of 1985. Sharon began working at the Oklahoma Veterans Center in 1990 as a CNA. She married Gary Ward Sr. in June of 1988, and from this union came her two children, Gary II and Jazmine. This union ended and, most recently, she accepted a wedding proposal from Thurman King on July 3rd and they became engaged. Sharon is one of the original members of Tabernacle of Praise of Ardmore where she served on the praise team. She continued her praise ministry with Ardmore Community Ensemble, ACE. Sharon will be remembered for her joy of lifting her voice in song and in song writing. She loved going to concerts with family and friends. A giver, Sharon would find a need and try to fulfill it. She was an outgoing person with an infectious laugh and beautiful smile.
She was preceded in death by her father, Zeno Scott Sr., sister, Sandy Scott, and her grandparents on both sides.
Sharon is survived her mother, Esterine Scott of Ardmore. Her children, who are both attending Technical School following their service in the United States Air Force: son, Gary Ward II of Las Vegas, Nevada, and daughter, Jazmine Ward of Belleville, Illinois. Step-children: daughter, Bianca Lewis of Texas, and son, Steffon Lewis Jr. of Okla. Her siblings: Beverly Hill and husband, TC, of Ardmore, Jimmy Scott and wife, Sandra of Milo, Lynus Scott and wife, Denise, of Ardmore, Carl Scott of Tulsa, Velvet Kendrick of Lone Grove, Okla., Jessica Fagan of Ardmore, Zeno Scott Jr. and wife, Alice, of Sulphur, Okla., and Michael Thomas of Ardmore. A host of nieces, nephews, family members, and friends.
Family visitation will be held on Tuesday evening, from 6:00 pm until 8:00 pm, November 28, 2017, at Griffin ~ Hillcrest Funeral Home, Ardmore.