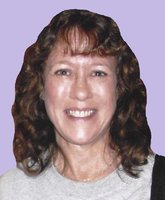 Beverly Ann Burris
Beverly Ann Burris, 59, passed away on Saturday, April 13, 2019, at Ardmore, Okla. A gathering for the celebration of her life will be held at 2:00 PM Saturday, April 20, 2019, in The Chapel at Griffin~Hillcrest Funeral Home of Ardmore.
The daughter of the late Paul Douglas "Doug" Burris and Betty Ruth (Clendenin) Burris, she was born on June 13, 1959. She moved from Dallas to Ardmore in 2008 to be closer to her family. A loyal Cowboys and NASCAR fan, she was finally able to own a horse and have real "country" dogs. Beverly had valiantly fought multiple sclerosis with humor, love, and bravery for many years.
She was preceded in death by her parents, Doug and Betty Burris, and her longtime companion and love of her life, Billy Roberts, of Dallas, who passed in 2006.
Beverly is survived by her brothers and "almost" sisters: Alan Burris and wife, Sharon, and Gary Burris, all of Ardmore, and Gary's close companion, Pamela Askew of Dallas, TX; nephew, Paul Burris of Aurora, CO; plus a number of loving cousins and friends.
In lieu of flowers, please send donations to the Ardmore Animal Care, Inc. Animal Shelter at 321 Carol Brown Blvd., Ardmore, Okla. 73401, or to the charity of your choice.
Condolences may be left at www.griffinhillcrest.com.