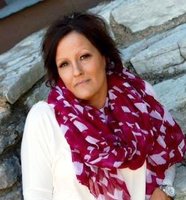 Stephanie Michelle Wright
Stephanie Michelle Wright, age 43, passed away on April 2, 2018, in Oklahoma City, Okla. Funeral services will be held at 2:00 pm, Thursday, April 5, 2018, in The Chapel at Griffin ~ Hillcrest, with Minister Willie Sanchez officiating. Interment to follow in Hillcrest Memorial Park, Ardmore, Okla.
Stephanie was born on June 30, 1974, to Ronald J. Warren and Donna Deane (Dunn) Warren in San Antonio, Texas. She attended Ardmore schools and graduated from Ardmore High with the Class of 1992. She also attended SOTC for Cosmetology. Stephanie went on to continue her education in cosmetology and beauty, but had to quit to take care of her mother. She was employed at the Ardmoreite and worked as a bookkeeper for Blue Bonnet. Stephanie was not a judgmental person and did not see the color or background of a person, she viewed the way a person's heart was reflected in their deeds. She was a loving mother and her children were the center of her life.
She was preceded in death by her parents and niece, Maddison Berisford.
Stephanie is survived by two children: daughter, Gracie Farr, and son, Ryndan Farr, sister, Terri Huntley, and brother, Robert Burris. Seven nieces and nephews, aunt, Diane Powell and husband, John. Special friends: Amanda Rose, Melissa Marlett, and Christie Russell.