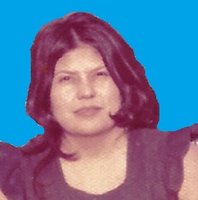 Linda Carroll Dean
Linda Carroll Dean, age 68, passed away on Tuesday, January 30, 2018, in Oklahoma City, Oklahoma, with her children at her side. Funeral services will Saturday, February 3, 2018 at 10:30 am, in The Chapel at Griffin ~ Hillcrest Funeral Home with The Reverend Scott Baptiste officiating. Interment to follow in Durwood Cemetery, Marshall County, Okla.
Linda was born on September 11, 1949, to Easton Dean and Amelia (Shoemaker) Dean in Leon, Okla. She contracted polio at the age of two, but it didn't hinder her from attending school at Dickson High School. Linda and Rahman Tahermandarjani married on May 4, 1974, in Ardmore, Okla. She moved to Oklahoma City to attended Paul's Beauty College and studied Cosmetology. In 1978, she began working for Kerr-McGee Corporation. She returned Ardmore in 1979 and worked as a hair dresser at The Ladies Room and The Hair Hut, and then at her own shop, The Hair Connection. She earned her GED in 2001, and attended SOTC and studied medical billing and coding. In 1996, she started working in the department of health for the Chickasaw Nation. Linda was the Health Information technician until her retirement from the Chickasaw Nation in 2007. Linda was a Thunders fan and an avid NBA fan following all the games and could quote the stat of her favorite players.
She was preceded in death by her grandmother, Sallie Tom James, parents, Easton Dean and Amelia (Shoemaker) Campos, step-father, Johnny Campos, sister, Minnie Jean Stapleton, and brother, Joe Brown.
Linda is survived by her husband Rahman of the home, her son, Darrick Eades and wife, Dana, of Tulsa, Okla., daughter, Sherri Eades of Dickson, Okla., son, Babak Tahermandarjani and wife, Christy, of Ardmore. Seven grandchildren: Dakota, Savannah, Austin, Audrey, Cooper, Spencer, and Zarah. Three great-grandchildren: Braylee, Aubree, and Aedyn. Sister, Betty Baptiste, and brothers, Gary Brown, Charles Lewis, and Arnold Lewis. Nieces and Nephews and a host of family and friends.
Visitation will be held on Friday evening, from 6:00 pm until 8:00 pm, February 2, 2018, The Chapel at Griffin ~ Hillcrest.
Serving as pallbearers will be Gary Brown, Arnold Lewis, Dakota Riner, Cooper Tahermandarjani, Spencer Tahermandarjani, and Chris Ramsey.